HEY PEOPLE!
E' giunto il momento di presentare il video ufficiale del Dolomiti Open Air!
Come palcoscenico per la sua prima uscita, quale poteva essere migliore del GODS OF MEL, kermesse musicale a base di Metal che si terrà questa sera e domani sera a MEl, belluno?
Segnate la data e l'orario: 14 settembre, ore 24:00 "DOLOMITI OPEN AIR – THE OFFICIAL VIDEO"
Ma direi che sarebbe un vero peccato perdersi tutto lo spettacolo musicale che precederà e seguirà il video, per cui vi inseriamo anche la locandina dell'evento!
Giunto alla sua quarta edizione, quest'anno conterà gruppi di tutto rispetto. Ma perchè ne parlo io? Leggetevi la locandina!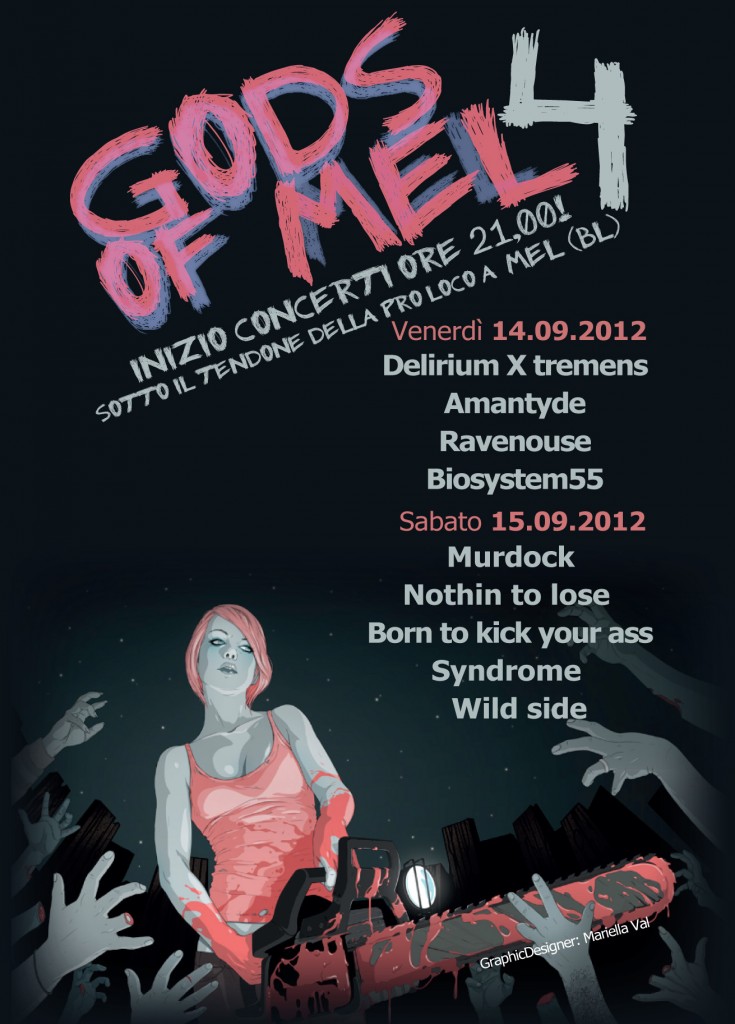 Ci si vede stasera e domani!!!
STAY TUNED
A.Porto